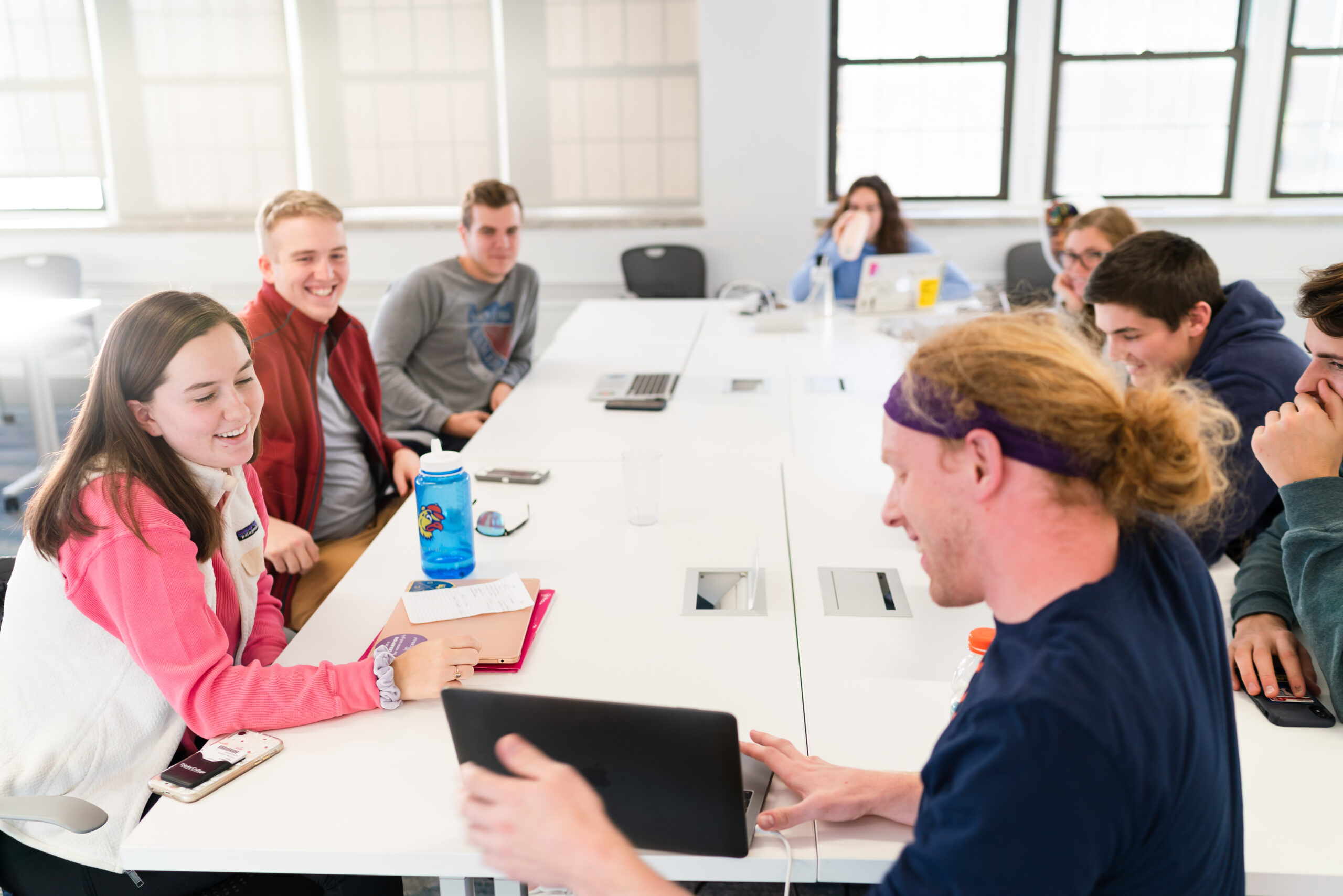 Accept your badge through Credly's Acclaim Platform.
Trinity uses Credly's Acclaim Platform to issue digital badges you earn. Once you complete all of the requirements for a digital badge, including submitting your evidence to the program coordinator, you will be awarded a digital badge through Acclaim.
Show off your badge!
Congratulations, you have earned a digital badge from Trinity College! Digital badges are credentials that you own, so you can decide how you want to share them.
You will be notified via email that your badge is available. For first time users, the email will prompt you to sign up on Acclaim.
To immediately share your badge, click on "Accept your Badge" within that email. You will be directed to Acclaim's login page. Create an account using your Trinity College email address.
Once logged in, you will see your badge and the evidence for which you earned it. To share on Facebook, Twitter or LinkedIn, click on the "share" button and select the social media platform(s) of your choice. You will be prompted to allow Acclaim to access to your social media account(s) to post your badge.
Access and share your badges at any time.
If you choose not to immediately share your badge, you can log in to your Acclaim account at any time to access and share your badges.
To do so you must:
Select the badge you'd like to share.
At the top of the page, select the "share" button.
You will be brought to the "share badge" screen where you can find different tabs directing you to connect your social media accounts and share your badge.
Sharing Options
There are several ways you can share your digital badge. Once you are logged into your account and have navigated to the Share Badge screen you will see the following sharing options:
Social media (Facebook, Twitter, LinkedIn, and XING). Select one of these social media platforms and click to connect. You will be prompted to log in to your account.
Email. Select the email tab and you will be prompted to create a message with the subject line "View my verified achievement from Trinity College!"
Link. Select the link tab to copy the badge URL. This URL can be shared on a resume, e-portfolio, website, etc.
Embed code. Select the embed tab, then, copy and paste the code to display your digital badge directly on your website, blog or anywhere else that accepts HTML.
Download. Select the download tab to download your badge to your computer or other device.
Print. Select the print tab to download a printable certificate that showcases your badge (please note that this option is not available for all badges).
For more information on ways to share your digital badges, please visit the Acclaim Help Center.
Privacy Settings
You can choose to make your Acclaim profile—and your individual badges—viewable to the public or viewable only to you. To manage your privacy settings, log in to your Acclaim account.
To manage profile privacy:
Click the profile icon in the top right corner of the page.
Select "settings."
Select "profile" from the menu on the left.
Check or uncheck the "make profile private" box, toward the bottom of the screen.
To manage badge privacy:
From your dashboard, select the badge you'd like to manage.
From the top of the screen select the "more" icon.
Select "make badge private."
Please note that if you'd like to share either your profile or a badge, they must be marked public.